More than 97 percent of Koreans have Covid-19 antibodies, according to a government survey.
However, the quarantine authorities stressed the importance of continuous quarantine, noting that antibodies might lower the rate of exacerbation, but they do not increase the defense against the virus.
The Central Disaster and Safety Countermeasure Headquarters announced the first result of the "Community-based representative sample Covid-19 antibody positive rate," during a daily briefing Friday. The survey was jointly conducted by the Korea Disease Control and Prevention Agency, Korea Society of Epidemiology, and related community agencies.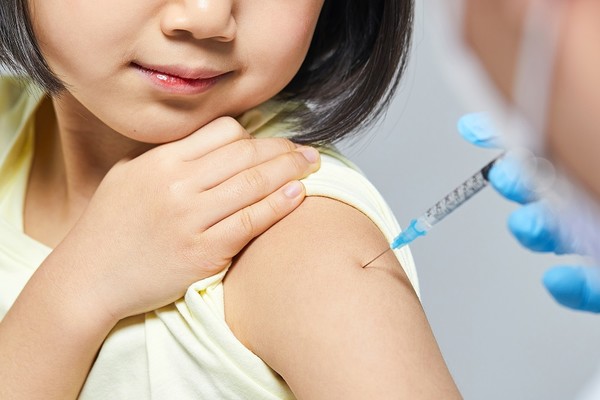 It was Korea's first nationwide serum epidemiologic survey, jointly conducted by 258 public health centers, 34 universities, and 291 medical institutions.
Officials selected representative sample locations and target households in July, recruited candidates from Aug. 5 to 31, completed 9,959 people's blood collections and surveys until Sept. 6, and conducted an analysis of 9,901 people whose basic information was confirmed.
The analysis showed that the antibody-positive rate of the 9,901 people, including natural infection and vaccination, was 97.38 percent, confirming that almost all Koreans had Covid-19 antibodies.
However, the antibody-positive rate from natural infection was 57.65 percent, but the cumulative incidence rate was only 38.15 percent during the period, confirming there was about 19.5 percent of unidentified infections.
"The 19.5 percent of unidentified infections means that about half of those discovered infections (38.15 percent) are in the community as hidden infections," the headquarters said. In terms of population, it's about 10 million people."
There was no difference between men and women in the antibody-positive rate of natural infection, but there were differences according to age group and region.
By age, antibody positive rate by natural infection was high among children and adolescents with low vaccination rates, as shown by 79.76 percent for 5-9-year-olds, and 70.57 percent for 10-19-year-olds, but in the elderly – 43.11 percent for 70-79-year-olds, and 32.19 percent for over 80.
"The antibody-positive rate due to natural infection and unconfirmed infection rate in Korea is lower than in foreign countries," the headquarters said. "This is believed to be due to high access to tests and the public's active cooperation to quarantine efforts."
The headquarters added that a high antibody-positive rate does not mean it has a high defense against the virus, antibodies may disappear over time and new mutant viruses may appear. Accordingly, additional vaccinations are needed with the recommendations of the quarantine authorities.
"However, although the level of immunity varies from individual to individual, most the people have antibodies. Therefore, even if the epidemic comes again, we will be able to lower the rate of severe disease significantly," the headquarters said.